Knucklehead & other stories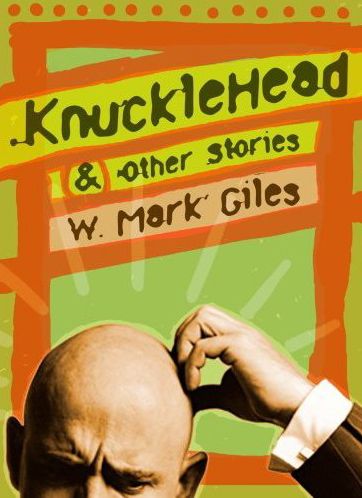 Winner of the W.O. Mitchell City of Calgary Book Award. Nominated for the Howard O'Hagan Award for fiction
Like the suburbia its characters inhabit, is a short fiction collection in which outward narrative conventions belie the inward complexities of making sense in the world. Boys and men reflect on lost or absent fathers. A mother copes with the unknown and unknowable future of her children by smoking hashish and taking trips to Woolco. A family practises rituals of alienation and emotional commerce, trading in fast-food franchise currency and musical futures. In three of the stories, including the title novella "Knucklehead," a couple — perhaps a few years too old to be "starting out" — come to terms with their relationships to family, community, and ultimately themselves. At times naturalistic, at other times surreal, attempts to enact the hyperreal lived experience of contemporary urban Canada.
 Praise for !
From the Anvil Press, the publisher: "Giles's penetrating view and unsentimental honesty shape these stories and push the reader's expectations of the 'ordinary.' These are mature and compelling narratives that encapsulate everything great about short fiction."
* * * * *
From Jim Bartley at : "Giles's risks with form almost invariably advance his purpose. His structures, sometimes invisibly, drive and reveal his themes: Other times, reflection and a second read are required to release deeper meaning. It's hugely rewarding to find a new writer who trusts the reader to complete his insights. Giles's best stories are elegant riddles dressed in workaday clothes, puzzles of image and event whose solutions cut to the heart of being human in a world of perils."
* * * * *
From K. Gordon Neufeld in : "Calgary is not the first name that comes to mind as a potential literary gold mine. To a would-be writer, our city might seem too new, too bland and too boringly suburban to be an ideal setting for compelling literature. Calgary writer W. Mark Giles remains unfazed. His bitingly satirical debut collection, Knucklehead & Other Stories, pokes mordant fun at the denizens of Calgary's suburbs, much as Jonathan Franzen in The Corrections did for his fictitious U.S. town."
* * * * *
From Noreen Golfman in the : "But in an almost compellingly mysterious way, this collection has the incremental effect of moving towards small revelations of character and situation, and ultimately, one tends to admire its craft."
Seep: A Novel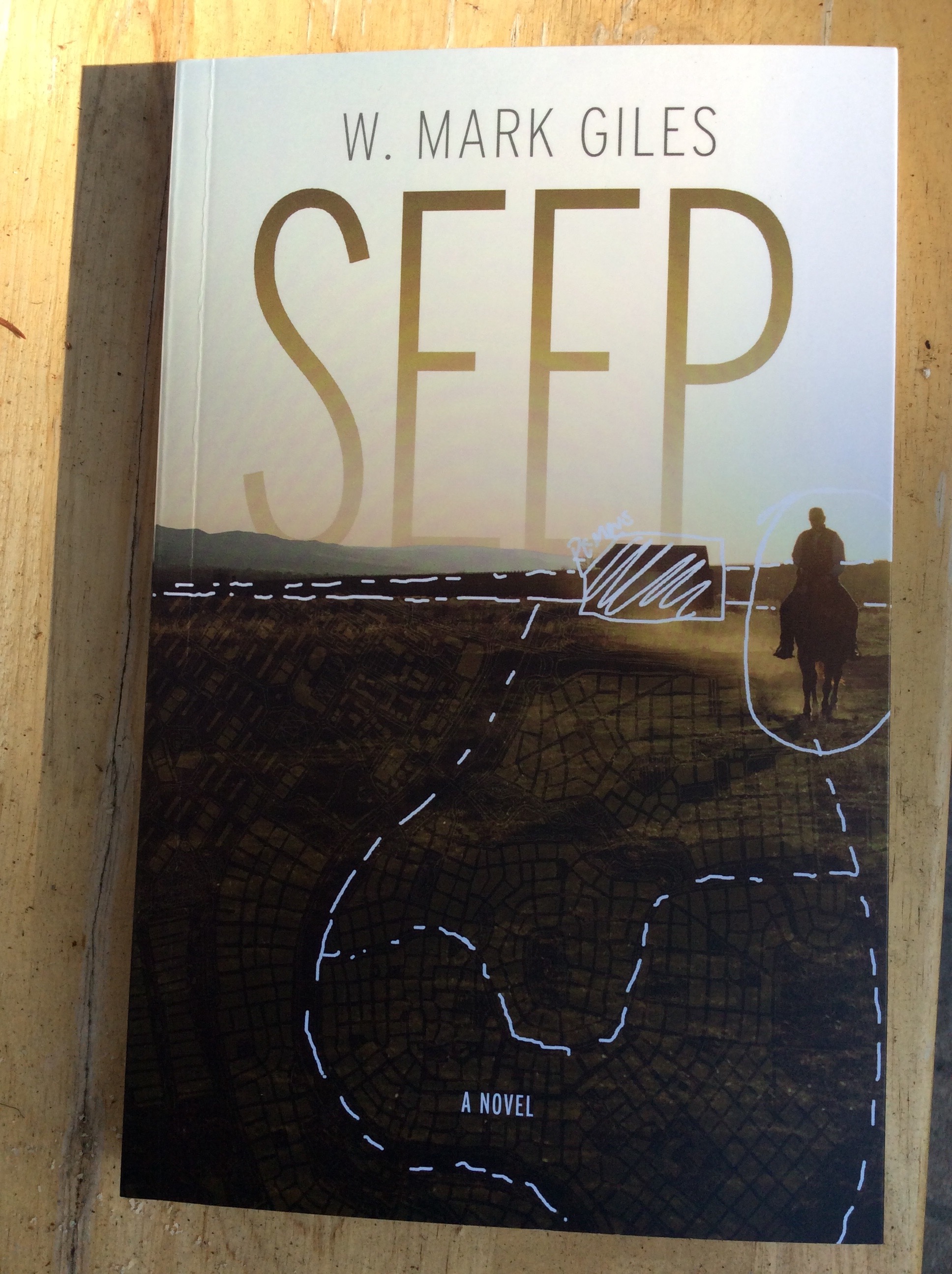 Short listed for the 40th Anniversary First Novel Award, sponsored by Amazon.ca  Co-Presented with The Walrus
Dwight Eliot was born on a baseball diamond in the small town of Seep during a dugout-clearing brawl between his hometown team, The Seep Selects, and a visiting team of barnstorming Cuban All-Stars.
Decades later, Dwight returns to town only to witness his childhood home being moved down the highway on the back of a huge flatbed truck. Seep is being dismantled, and the land is being redeveloped as a master-planned recreational townsite to complement a nearby First Nations casino. In the face of the town's erasure, Dwight tries to preserve its stories, and in so doing, comes to question his own. And then his wayward brother, Darcy, arrives on his doorstep with the force of a bus crash.
Seep limns the tension between land development and landscape, trauma and nostalgia, dysfunction and intimacy in a narrative of twenty-first century Canada.
Praise for SEEP:
"Mark Giles' Seep is a wickedly wonderful account of how our senses of self and of place can be interrelated, with the swirl of emotions involved in each part of the equation making for a complicated world and illuminating fiction. Giles assuredly steps in the footsteps of his predecessors who so engagingly limned the Alberta prairie: W.O. Mitchell, Henry Kreisel, W.P. Kinsella and Robert Kroetsch. But Giles' novel brings us firmly into the present era of rampant real estate speculation and the conflicts that ensue when people seek to protect what they value about a locale."
— Tom Wayman, author of Dirty Snow and My Father's Cup
* * * * *
Bookstore worker E.H. of Kelowna, B.C., had this to say: "I read the scene with the dog on an airplane and got the stink eye from my seat partner."
* * * * *
Clay McCann of the Gulf Islands claimed: "I read the entire remainder of Seep today, very gripping. Particularly enjoyed the chaos in everybody, how they were left to destroy/create themselves. . . . Great stuff. Gratifying to read a contemporary novel that is about something, that has a story at its heart."