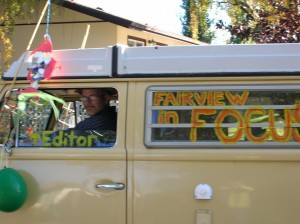 This is the on-line home of W. Mark Giles, writer, editor and educator.
I've written two books of fiction, both published by the amazing Brian Kaufman and his gang at Anvil Press in Vancouver. Knucklehead won the W.O. Mitchell City of Calgary Book Award, and was nominated for the Howard O'Hagan Award. Seep has been shortlisted for the 40th Anniversary First Novel Award, sponsored by Amazon.ca Co-Presented with The Walrus. (The roster of those who have won or been nominated for the award over the last 40 years reads like a who's who of writing in Canada — and I am gobsmacked to join that list along with the other fantastic nominees.)
I've had fiction, poetry, non-fiction, reviews, opinions published in magazines like Malahat Review, Geist, CV2, small por[t]ions and many other places.
I've done lots of editing. Books edited include the award winning The Unmentionable History of the West by Nancy Millar for Red Deer Press. One of my favorite books edited was Broken Arrow: America's First Lost Nuclear Weapon by Norman Leach. (Norman's book had the misfortune of shipping just at the time Red Deer Press had a major corporate overhaul to focus solely on children's and young adult books. So it got little promotion, but it deserved a readership! If you see a copy, I recommend it.)
I have written, edited, and otherwise produced technical documentation, promotional material, proposals, ISO documents, standard operating procedures manuals, ad copy, grocery lists . . .
As an itinerant academic labourer, I've taught writing (creative, academic, and professional) at Dalhousie University in Halifax, UBC – Okanagan in Kelowna, Alberta College of Art + Design, University of Calgary, and on-line in cyberspace.
I live on Turtle Island, on the traditional territory of the the Kainai, Piikani, and Siksika Nations of the Blackfoot Confederacy, and also the traditional territory of the Tsuu T'ina and Stoney Nakoda First Nations. It's easier for me to say I live in the neighbourhood of Fairview, in Calgary, Alberta, Canada, North America — that I came here 25 years ago, that my progenitors came to the northern great plains from around the world a hundred and more years ago, to build this place and others like it into a nation-state.
But people were here a long time before that, and the land sustained and taught them. Treaty 7 was signed at Blackfoot Crossing in 1877 and now encompasses the lands of these first nations. That's where Calgary is now. My (his)story of colonial settlement cannot overwrite the(ir) story of continuous habitation. It is our story now. In The Making Treaty 7 project, the late Narcisse Blood and the late Michael Green shared the belief the "We are all treaty people."
I offer my acknowledgement to the original dwellers here, and my gratitude. I hope I can learn to learn from this land too.